About-us
HEATHICS, Solutions in Drug Development, was founded in 2009 by Vidal Benatar MD and Patricia Nury MD with the purpose to add an original medical dimension to drug development consultancy.
As consultants to the pharmaceutical industry, our role is to support and to assist you in achieving the most efficient regulatory and product lifecycle strategies from discovery to marketplace, throughout each of the development phases.
We shall contribute to the success of your projects with original scientific, medical and regulatory consulting services relevant to drug development strategic needs such as comprehensive clinical programmes, effective regulatory strategies, high quality registration dossiers, therapeutic added value, and efficient communication plans.
Read more…
HEATHICS has a highly qualified professional network of partners that provide complementary solutions in pharmaceutical development, non-clinical development, clinical operations, data management, biostatistics and pharmacoepidemiology. Strong relationships with highly qualified Experts and Opinion Leaders maintain HEATHICS up-to-date knowledge on key Medical Disciplines and Therapeutic Areas.
As experienced consultants to the Pharmaceutical Industry, Vidal Benatar and Patricia Nury involve personally themselves in the projects, without intermediaries. The small size of HEATHICS structure allows flexible and adaptable operating mode and close interpersonal relationship.
Patricia Nury graduated from the Medical School of Paris, France. After 5 years of clinical practice in Internal Medicine and Geriatrics, she joined the Pharmaceutical Industry where she acquired nearly 20-year experience in New Drug Development with focus on Clinical Research, Global Project Management and Regulatory Strategy for Cardiovascular and Central Nervous System medicines.
Read more…
As a Global Drug Development Project Director, Patricia Nury has taken responsibility for clinical development plans, designing phase II, III and IV protocols, global program management (including supervision of data-management, biostatistics and medical writing) and the technical component of the regulatory strategy. In this role, she oversaw a large group of clinical researchers. She also participated actively in the overall risk management plan and post-approval pharmaco-epidemiological studies. Ultimately, she was highly involved in registrations to the EMEA, Australia, and Canada and led the development of registration plans for Japan, China, and Taiwan.
Vidal Benatar graduated from the Medical School of Paris, France. After 10 years of clinical practice in Internal Medicine, he joined the Pharmaceutical Industry where he acquired a 25-year experience in Research and Development and Medical Affairs in large global companies, leading the development and European registration of innovative medicines for Cardiovascular, Respiratory and Bone diseases.
Read more…
Vidal Benatar has gained extensive experience in international Phase I to Phase III drug development, registration and pricing. This experience includes generation and oversight of clinical development strategies, completion of multiple large international trials, development of CTDs and other registration files, and interactions with European Regulatory Agencies (especially the EMEA) as well as the FDA.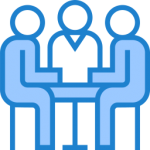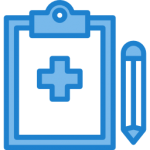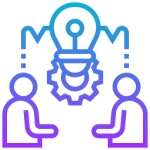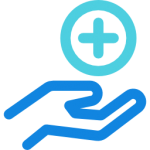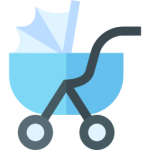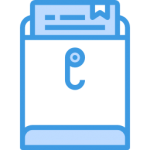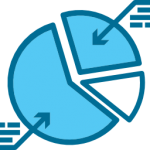 Partners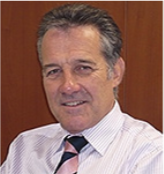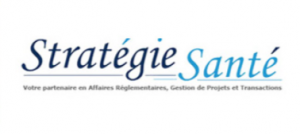 Didier Terracol
Obtained his Pharm D and DEPS; he is specialized in Industrial Pharmaceutical Technology. He was one of the founding members of Dakota Pharm (1987) with the position of General Manager and QP. In 1992, he was founding member, General Manager and QP of the pharmaceutical company Effik. As President of Stratégie Santé since 2010 he brings to HEATHICS his expertise in the pharmaceutical development.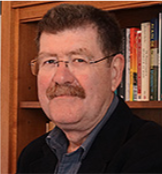 Al Lodola
PhD
Is graduated from the University of Bath UK and obtained his PhD from the University of Bristol, UK. After 7 years as a lecturer in Biochemistry at the University of Kent, Canterbury, UK he joined Pfizer at their Centre de Recherche in Amboise France. After some years spent working on in vitro toxicology, Al became head of the General and Reproductive Toxicology Department. From this position, he joined the Toxicology Headquarters Group located at the Pfizer Global Research and Development headquarters in New London, Connecticut, USA. He gained a wide expertise in regulatory interactions as a member of the Pfizer teams which developed and took to market several development candidates. Returning from the USA after 5-years he established himself as a nonclinical consultant.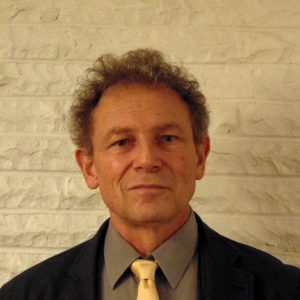 Antoine Messiah
MD PhD DrSc, Biostatistics and methodology
Dr. Messiah is a physician, biostatistician and epidemiologist, with over 25 years of academic experience in France and in the USA, as a researcher and as a teacher. He offers his expertise and services in Health Data Sciences at all stages of clinical, epidemiological and public health research, from conception and proposal production to implementation supervision, complex data analysis and publication (over 100 peer-reviewed scientific articles and book chapters). He also trains professionals in these skills. He works regularly as a methodologist for Heathics.
Our philosophy
We are orientated towards our client's needs and we create a synergistic partnershipWe adapt our intervention to our client's structure and organisationWe focus on unmet medical needs, patient benefit and therapeutic added valueWe take into account the changing medical, regulatory and competitive environmentEthics, high quality and timely deliverables are our norms